Popular Ecommerce Design Trends in 2018
In the present online world, ecommerce is playing a vital role. As people prefer online shopping, online banking, online ticket booking and many other online scenarios more as compared to the offline mode of those tasks respectively, it becomes very important to have a properly designed Ecommerce for our business' online dealings.
Ecommerce is basically a commercial transaction done online using the internet. It involves every single online transaction that is done either to buy any item or to sell. Ecommerce is growing by leaps and bounds with an increment rate of 23% per year.
Ecommerce is in trend so how come it is that the Ecommerce Website Development remains untouched by such trends. Ecommerce Website Development Company India is also growing at a faster rate as per the above-mentioned digits and maintaining the trend for ecommerce. People are trying not only to provide the technology but also maintaining the visitors viewing experience by developing designs in a manner that they can easily see the required points in different screen resolution.
There are so many Ecommerce designs which are in trend these days. Five most popular ones are being described as follows-
CSS Grid Design is basically a 2D model. It is a branch of the CSS Standard which had been developed by World Wide Web Consortium. This layout provides the developer or the designer control over the web page layout so that they can use the space in a better way across different devices and Screen Sizes. For getting the required layout the designers often tend to use the different combination of tables and JavaScript on floated elements.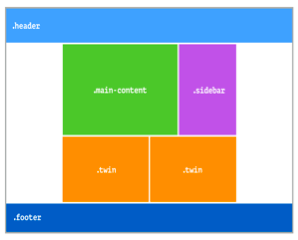 Image Source: Pinterest
This is also among the popular ones with a modal, modal box or modal window. It is basically an element that is hardly controlled with a script. It is used as an element to allow user interactions. It is a very common ecommerce design form that is being seen over so many ecommerce websites like online shopping websites or train/flight ticket booking websites etc. The trend is being implemented on a mobile device at first in a centric form and then on different larger screen also by stretching from end to end. Few search models have been designed such that they cover almost all the information of the website while on Desktop Display of Laptop display and even on mobiles also.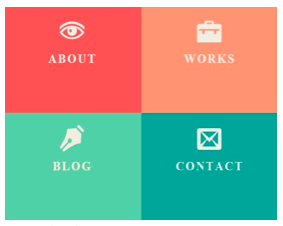 Image Script: Pinterest
Include More Video for Complex Information
Now comes the Video Inclusion form of the Ecommerce Web pages. Nowadays, this has become very popular as it explains all the technology or other stuff very easily without making any complexity. As we all know about the fact that if we read some information then it doesn't last for more than 2-3 days but if we see a video of the same information with proper examples of the real-life objects then it may be there in our minds for more than 2 or 3 months. Keeping this fact in mind, the designers have designed such a concept for making the website more interactive by explaining the complex information of the product sold online in video format.
Involving Micro interaction
It actually came into Ecommerce industry after the successful implementation of these micro-interactions over Facebook and other Social Media websites. It makes the user interaction more live and attractive too. These micro-interactions are used as a reward for the customers after getting the review or feedback over the online world. It makes the user feel happy and gets encouraged for another review. The main parts of the micro-interactions are a trigger for initiation, rules for the act of interaction, feedback communication for getting information of the action and Loops that govern the action.
Guidelines Provided Selling
At last, another user-friendly design trend in case of Ecommerce is the Guidelines provided Selling. It helps the users in finding out the desired product easily and quickly by filtering out. They are asked a few simple questions based on the product category. It helps the users as well as the owner both. The users can save their precious time and the owners can have the reduced load over their Ecommerce website. It can also be said as the smart way of completing the online shopping.
Finally, we can say that Best Ecommerce Website Development Company in India is helping the users and the owners both by providing different layouts for the websites in a more interactive form. These designs attract customers to visit the website on a timely basis by providing them with the notifications of the trending fashion and technology using automatically populated messages. Users tend to like the designs of these Ecommerce Websites because of lively interactions during their visit with the help of a few animations. If you have not experienced these things yet, then you must visit an online shopping website which is the easiest way to have an experience with Ecommerce World.
Author Bio:-
Shubhi Gupta is a professional writer, blogger who writes for a variety of online publications. She is also an acclaimed blogger outreach expert and content marketer. She loves writing blogs and promoting websites related to SEO, education, fashion, travel, health and technology sectors.