Digital Marketing Trends 2017 – Digital Marketing can be defined as a set of strategies to promote your Business & Product using Online Services such as The Web, Email Marketing or Social Media. It has grown exponentially in the last ten years & is also one of the best ways to reach and expand your consumer base, as you can target customers all over the world.
Hence, you must be aware of the Digital Marketing Strategies like Info graphics, Mobile & Video Marketing and effective Content Writing etc. It's important to remain updated with the latest trends & technology in today's world as it plays a vital role in increasing your Customer list.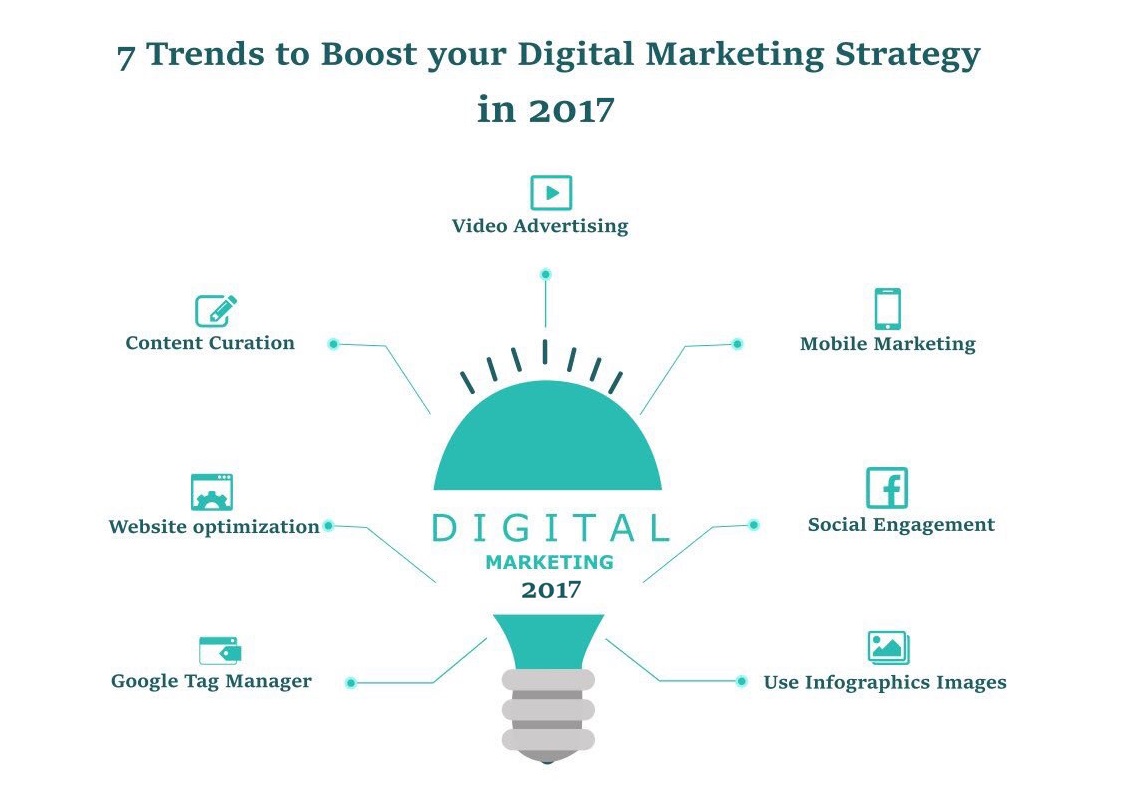 These are 7  Trends to Boost Your Digital Marketing Strategy In 2017
Video Advertising – It's one of the best ways to increase your sales & marketing not only YouTube other channels like Viddler, Vimeo, Dailymotion and Ustream are among the top video sharing website.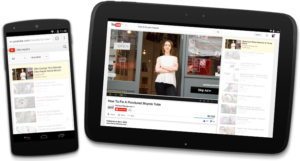 Mobile Marketing – It's probably the major reason for increasing growth in Mobile Marketing. Online Services like Vibes, Huzzah Media, Mogreet Express Foursquare, and Mobile Mixed can help you in Mobile Marketing Plans.

Content Curation – The Well said is still True "Content is again a king" Using tools like Grammarly. Content Idea Generator etc help you in describing good content.

Social Engagement – The thing that counts most is having online Presence. Facebook, Twitter, Linkedin, Pinterest, Tumblr, Xing, Scoop it, Medium, Delicious, VK, Triberr etc are some best Platforms.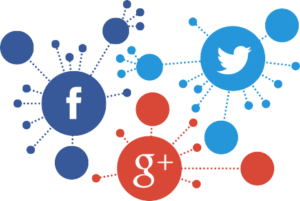 Website Optimization – Website is the first thing a user sees visiting your product. Either go for coding or create your template. The website through the most used Tool like Template Toaster.

Google Tag Manager – Google Tag Manager a tag management system allows knowing the Tags. And code snippets on your website or mobile app.
Use Info graphics Images – Info graphics are the most attractive thing apart from a simple image. Tools like Canva, Venngaga, Visualize, Goole Developers, Easel.ly, Piktochart, Infogr.am can really help you.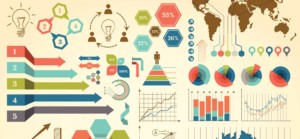 To Learn More about Digital Marketing – Click Here 
We, at Abhiseo, aim to help beginners and experienced webmasters to explore tips and tricks to improve website's performance over social media channels by following relevant blogging sites, digital marketing strategies as well as SEO techniques. Here you can learn best online platforms SEO Expert in Noida.