Google Technology launched Google Tez app to make the online transactions easy like as simple as cash and Make all payments big or small, directly from your bank account with Tez. As per the reports, Google joined the bandwagon of unified payment interface (UPI) – based payment apps launching its "Tez" app.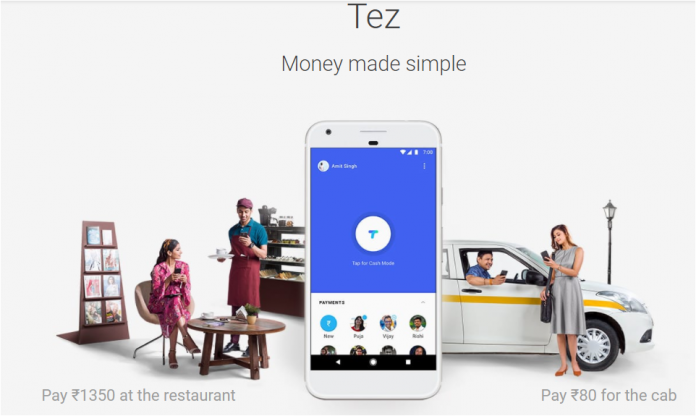 Google CEO Sundar Pichai says 'Tez' to take India closer to digital transformation –
"We hope that the launch of @TezByGoogle will help take India one step closer to your vision of @_DigitalIndia," Pichai tweeted.
UPI – a payments protocol build by government-backed National Payment Corporation of India (NPCI).
One of the best features of Google Tez app supports various India languages such as Hindi, English, Bengali, Gujarati, Marathi, Kannada, Tamil and Telugu.
Tez app also helps to user pay bills, sent money and receive payments directly to your bank accounts. When you link app to your bank account to verify ownership. Also an option to send text messages from their registered mobile number through Google Tez app.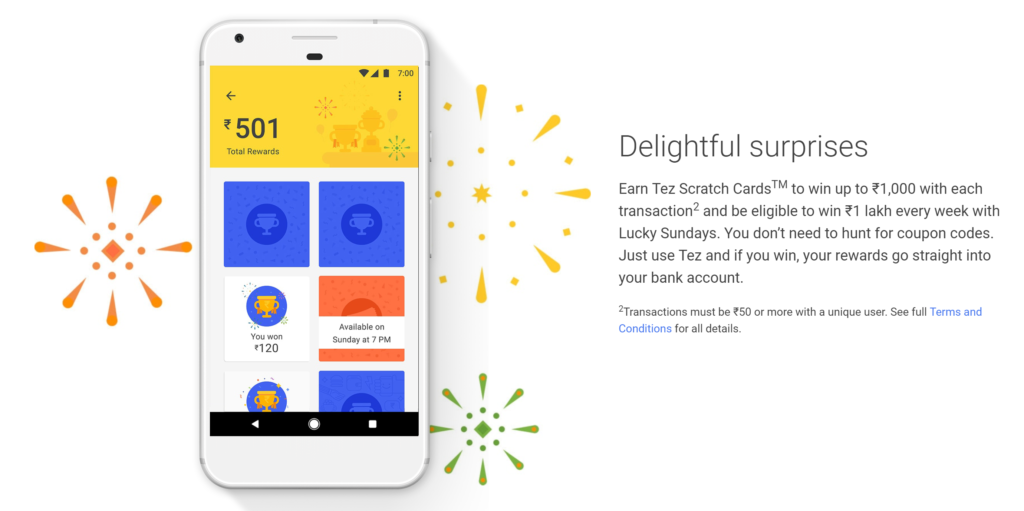 Insecurity purpose app gives security of the user – 'Tez' makes use of either Google's 4-digit security PIN and screen/pattern lock to open the app each time on your phone.
As Paytm give you the option to scan QR code to receive payment and sent payment same feature in Google Tez app to scan QR code.
App gives you one of the unique feature in-app "Cash Mode" works like the NFC feature and lets the user sent or receive payment to anyone without sharing your details like phone no or bank account number.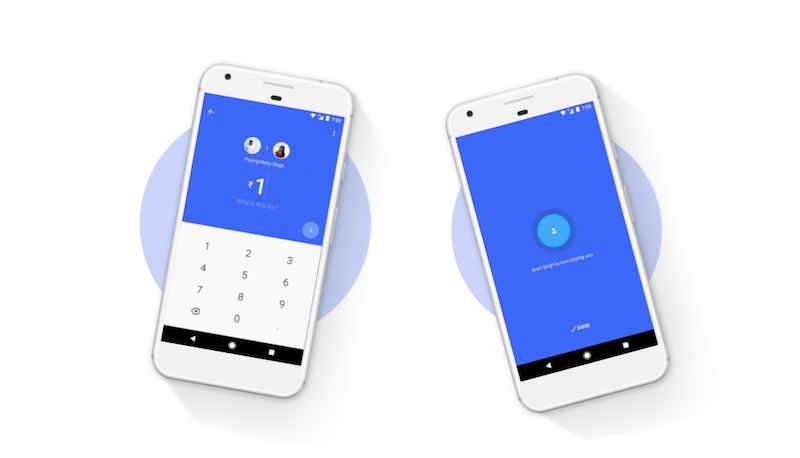 Google Tez app works in partnership with four banks – HDFC Bank, ICICI Bank, Axis Bank and State Bank of India – You can also receive and sent payments to over 50 UPI-Enable Banks.
Top Feature of "Tez app"
Transfer directly to your bank account. Simply link your account to Tez over UPI and instantly transfer money from bank to bank.
Your money is secure. With Google's multi-layered security and 24/7 protection by Tez Shield. You can make payments and transfer amounts both big and small, with confidence.
With Tez's Cash Mode, you can instantly send or receive payments to anyone nearby without sharing personal details like your phone number or bank account.
You can use Tez app for daily transactions.
You can also use Tez app larger transfers.
Tez app based on UPI (Security)
Offers: You can get Tez Scratch cards in the app and be eligible to win up to Rs 1000
Small business owner you can use Tez app with your current account to start accepting digital payments.
As simple as you can see transactions history as whatsapp chat.
Google Tez app work both on Android and iOS smartphone
Upcoming Features Tez app
Pay through debit and credit cards on Tez.
Pay and set reminders for recurring bills such as DTH and Phone bills.
You can download Google Tez app Here links below:-
You can also download both iOS and Android app at Google Play Store and iTunes Store.