Important of digital marketing in today's scenario
The arena of digital marketing is huge. If we consider the fierce demand for marketing and making a business popular on the search engine, digital marketing is the best course to follow. The term is also known as "data-driven marketing" and is all about promoting the service or the products you are selling. This umbrella term has an immense potential when it comes to making your business well-known all over the globe.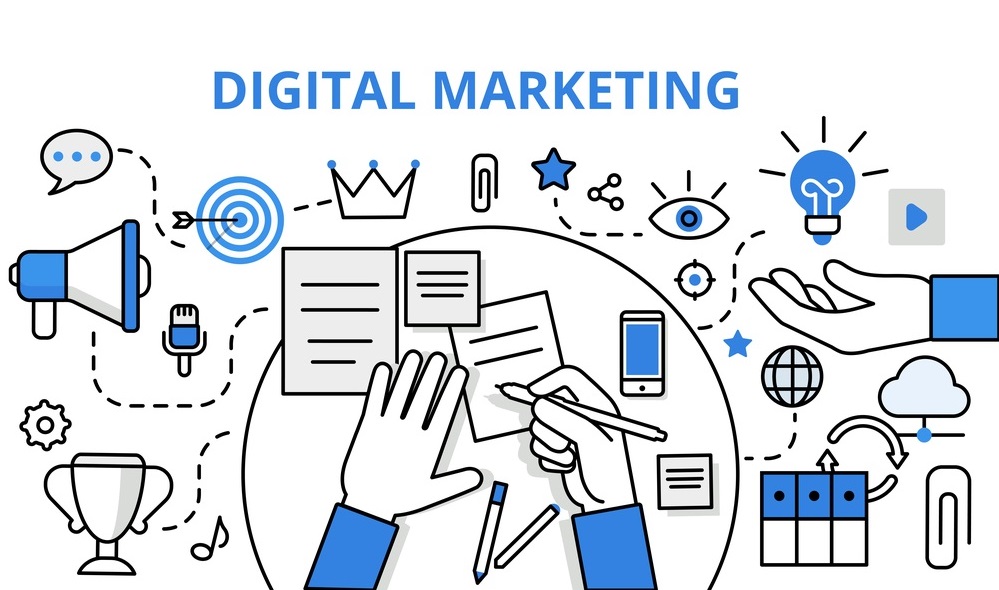 Let's understand this umbrella marketing strategy
Digital marketing or Data driven marketing has completely transformed the way businesses are now following the marketing strategy. Rather than reaching out to customers, digital marketing focuses on making the customers visit the website and have a glance at what the business is selling. The strategy works on some key features that collectively make it even more worth reliable, including Search engine optimization, Social media optimization, search engine marketing, influencer marketing, content marketing, campaign marketing, automation of content, direct e-mail marketing, social media marketing, e-commerce marketing, and so much more.
The goal of digital marketing
This marketing technique covers everything from the marketer would need to make its product or service even more popular. Not just this, the ultimate goal of digital marketing is to let the users make aware of the capabilities the service or a product extends in the most reasonable prices available.
The aim is to target every single potential customer or the existing customer, by surprising them with the brand new product or an opportunity to buy services at a fantastic price. This is all done by promoting the product or service highlighting the need, ease of utility, quality, and effective rates at which it is available.
It is all into a strategy!
To provide the seamless digital marketing strategy, it is important to form a strategy, a flow chart to carry out your plan of action. Contemplating and understanding the requirement of the client is essential to strategize and draft a flowchart of the entire process. The strategy involves opportunity, strategy, and action. Every digital marketing process of an online business is another opportunity to prove your worth by a flawless plan and expert resources to get the job done.