Recently, Google has started testing ranking of website with Mobile-First Indexing method. The aim to start this mode of testing is only to check the mobile version of your website. Now, Google will rate well to the websites having good mobile version or mobile friendly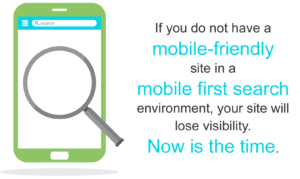 features or have made fully responsive to load on mobile fullest. With mobile-first indexing norm, Google has restricted to crawling of unstructured or non-mobile friendly websites at indexing. But will rank well to the websites having full responsive and mobile friendly features. So, if you want to know how to improve your website's ranking with mobile- first indexing, you need to adopt the following steps in your website optimization process such as:
Shorten the images: Try to deploy short size images on the website that should be clearly visible, but remain in small size. As a large size images may take much time to load.
Load less video: Keep the videos on site in less quantity and in short length too. It will help in loading website on the mobile at faster rate.
Avoid Redirects: A site having too many redirects may take much time to reload. So, it is wise to avoid implementing much redirects on the website that will speed-up site loading.
Allow CSS, JavaScript and Images
The smart phones of this modern era have made much powerful to load large size images and videos too. However, the images or videos coded in CSS, JavaScript and other languages are easy to load on mobiles of new technology.
Responsive Designs
Your website should possess responsive designs that will help it to load on the mobile of all versions and models with ease. Try to make designs of your site finger-friendly, as mobile user navigate every feature of website on mobile through finger touch.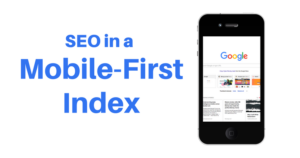 Do right On-page optimization
To improve mobile-indexing rate of your website at Google search, you need to do the best on-page optimization of your site.
Avoid Flash on website
To make website reach at the top of mobile-indexing of Google, you should avoid including flash contents on website whenever going to make it mobile friendly. Instead of flash, you can use HTML 5 or Java codes to build more attractive features on the site.
The above are few vital tips that will answer your question of how to how to Improve Your Rankings with Mobile-First Indexing and get better results of site over mobile searches.
We, at Abhiseo, aim to help beginners and experienced webmasters to explore tips and tricks to improve website's performance over social media channels by following relevant blogging sites, digital marketing strategies as well as SEO techniques. Here you can learn best online platforms Digital Marketing in Noida.
Also Read –