Follow these 5 Points to Great Social Media Post
Are you talking only about your business on social media?
Do you want to publish other types of updates to engage your followers? 
Lest's talk about most impotent points before your social media post.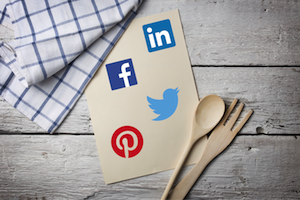 When you post on social platforms like Twitter, LinkedIn, Facebook, YouTube, and Pinterest, you've got to try and do lots over simply post a link with a quick sentence describing it if you would like a lot of people to click on your post and visit your website. you have really need to optimize your posts for every network.
Good Content  
No one Wants to read boring posts!

 

Find ways to compel your audience. 

 

Interesting excerpts or funny commentary make article links more engaging. 

 
Tips – Before you post anything, ask yourself if it is something that would interest you.  
2. Quality Visuals  
Visuals are processed 60,000X faster than text. 

 

Images on social media get more engagement than links and text.

 
Tips – Pair an awesome picture with your text Posts and links to encourage engagement.  
3. Positivity  
Positive content gets more likes and share on Facebook than negative content. 

 

Positive content also gives a better impression of your brand.
Tips – Keep your posts upbeat and never complain or badmouth another business. 
4. Engagement  
Tweets that include the phrase 'please retweet' get 4X more retweets.
Facebook posts that mention 'like' or 'share' are more likely to receive that action.
Tips – Use calls to action to increase engagement, but don't overuse them or your posts might seem 'spammy'. 
Also Read :- Benefits of Social Media for your Startup
5. Timing  
Know when your audience is online on each network. 

 

Schedule your posts for maximum reach.
Tips – Make sure your posts are timely and current based on the latest industry-relevant news and events. 
If you like this post and you get the help after apply these points to your social media post than please share this post as much as possible you can share because to help people.