Keyword Research is the Blueprint for your Online Marketing
Feeling ready to start dabbling into the wondrous but challenging world of online marketing? It's about time. If you're not actively employing the internet to promote your business yet you should get started as soon as possible or be left behind by your competitors. One of the first areas of online marketing to tackle is search engine optimization (SEO). Optimizing your website so it will rank higher in Google's search results can help bring a lot more visitors and potential clients to your website. You don't want to get better search results for any searches however, but for keyword searches related to your business and preferably ones that will bring people ready to buy from you (or almost at least) to your website. To find out which keywords you should be trying to rank for it's necessary to perform keyword research. If you don't know what that is, don't worry, we've got you covered.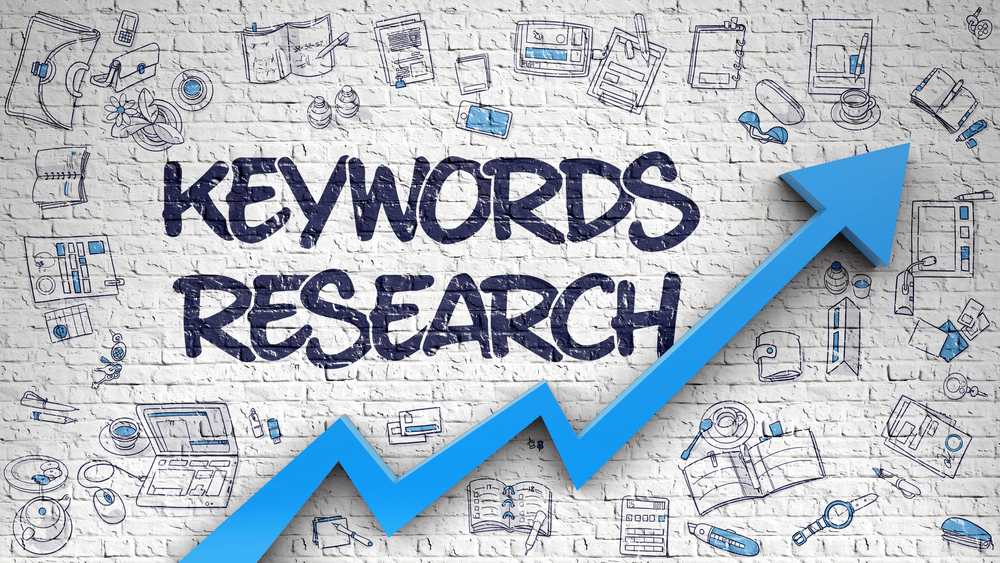 List below its help to find right Keyword research for your website 
1. List Important Topics Related to Your Business
The first step is to create a list of high level topics that you believe are important for your business and that you would like to rank for in search results. Think of topics that you would talk about during marketing and sales meetings. For example, if you have a surf shop some high level topics could be "wetsuits", "surfboards", "Clothing" and "Accessories".
2. Think of Keywords for High Level Topics
The next step is to think of keywords related to the high level topics that you just identified for which you would like to rank. You want to rank for these because you believe that potential customers would be searching for these topics in search engines. Taking the example of the surf shop some potential keyword phrases for the high level topic of "wetsuits" may include:
Best summer wetsuit
Warmest winter wetsuit
Most flexible wetsuit
Best wetsuit brand
Which wetsuit do I need for surfing?
Where to buy a wetsuit?
Buying a wetsuit online
Cheapest wetsuit for surfing
Just list any phrases you can think of that you believe are relevant and your audience may be searching for. List keyword phrases for all the high level topics you identified in the previous step.
If you are running out of inspiration, just go to Google and start typing in some of your keywords and look at the related searches that Google shows you. There may be some interesting keyword phrases there that you didn't think of.
3. Make Sure You Have Both Short and Long Tail Keywords
Short tail keywords are keyword phrases that only consist of one or two keywords and are usually more difficult to rank for, long tail keywords are longer keyword phrases that are easier to rank for. You should try to have some of both types of keywords for each high level topic. Ranking for long tail keywords is easier (while often still very valuable) and thus will usually not take as much time as ranking for short tail keywords.
4. Analyze Your Competition
Have a look at what keywords your competitors are ranking for. This can give you an indication of how difficult it may be to rank for certain keywords. If a lot of your competitors are ranking for a keyword phrase that you have also identified as important for your business, it'll likely be difficult to rank for it. You can use tools such as SEMrush to analyze how competitive certain keywords are.
5. Narrow Down Your List
Use Google Keyword Planner or other keyword tools to find out how many people are searching for the keyword phrases that you have listed. If no one's searching for a keyword then there's no point in ranking for it so cut out the keywords that aren't getting many searches and also the ones that get some searches but are extremely competitive.
That's it, you've got your keywords, now you just need to start working on you SEO to start ranking for them.
Author Bio.:- Priya is a Technical SEO at Hopinfirst.com : Digital Marketing Company. She has 3 years experience in SEO, content marketing, and campaign management. she's devoured every scrap of knowledge about search marketing, and applies it daily as Technical SEO at Hopinfirst.