YouTube will no Longer allow Creators to Make Money until they Reach 10,000 Views – YouTube Partner Program
YouTube Partner Program The renowned video marketing channels YouTube has launched new policy of restricting creators, who are violating its policies of video marketing to earn money. According to YouTube, it will not be easy to generate revenue online through video marketing till creators attain the target of 10,000 views on their videos. Even more, the channels has banned unsubscribed creators and their unwanted or abused videos to upload for safety reasons of them. This new norm has given kick to those creators, who are breaching the rules and uploading bogus and uncensored videos over YouTube.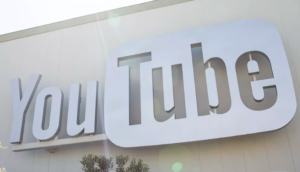 This time the giant has become strict and instructed creators to join its campaign named YouTube Partner Program (YPP) started in 2007. It will help them stay safe online and protect revenue from online threats. Moreover, the YouTube will permit only genuine video content to upload, but will track people re-uploading same videos to earn income through different ways.
By today, YouTube has set conditions for creators to cross threshold of 10 views on their uploaded videos to start earning. With this rule, channel has started tracking creators following community guidelines or online video advertising policies too. Now, creators have to be conscious and bounded to follow the norms strictly to generate revenue. All in all, YouTube has applied conditions that will not make creators happy anymore till their videos do not attain the target of 10K views online.
YouTube will go through with a process of review for new creators who are trying to be part of YouTube Partner Program (YPP) first time. The reason behind this exercise is only to track that new joiners are following the updated rule and achieving 10,000 reviews on their videos or not. Moreover, the channel will also appreciate the quality of video content to upload. If all will go good, YouTube will permit the creator to get enrolled into YouTube Partner Program campaign. Thus, new rule will make happy to the creators, who are following the guidelines honestly.
Moreover, the new joiners are instructed to take care of quality of video content before uploading and try to cross the threshold of 10K to start earning. The YouTube want to keep the quality in videos as well as deliver worth of them to the creators, who are genuine ones. Thus, the new rule will not be a big deal for creators who are following policies of channel from very first day of association. So, it will be a hard nut to crack for those creators on YouTube, who are doing smart works to earn revenue. But, channel gives sign of relief for contenders going through right ways.
We, at Abhiseo aim to help beginners and experienced webmasters to explore tips and tricks to improve website's performance over social media channels by following relevant blogging sites, digital marketing strategies as well as SEO techniques. Here you can learn best online platforms Digital Marketing in Noida.