Digital Business Appear Bigger
No matter what anyone tells you – size does matter – at least in the business world.
Although small companies can have all the creativity, and potential of a larger organization, it's worth noting that your customers will generally see bigger businesses as more successful. After all, companies that have had the chance to grow and thrive must have been doing something right to get to wherever they are today.
Unfortunately, in a world where size is important, it can be difficult for smaller startups to accomplish their goals. If you're a small company in a big pond, how do you prove to your clients that you have what it takes to meet their needs?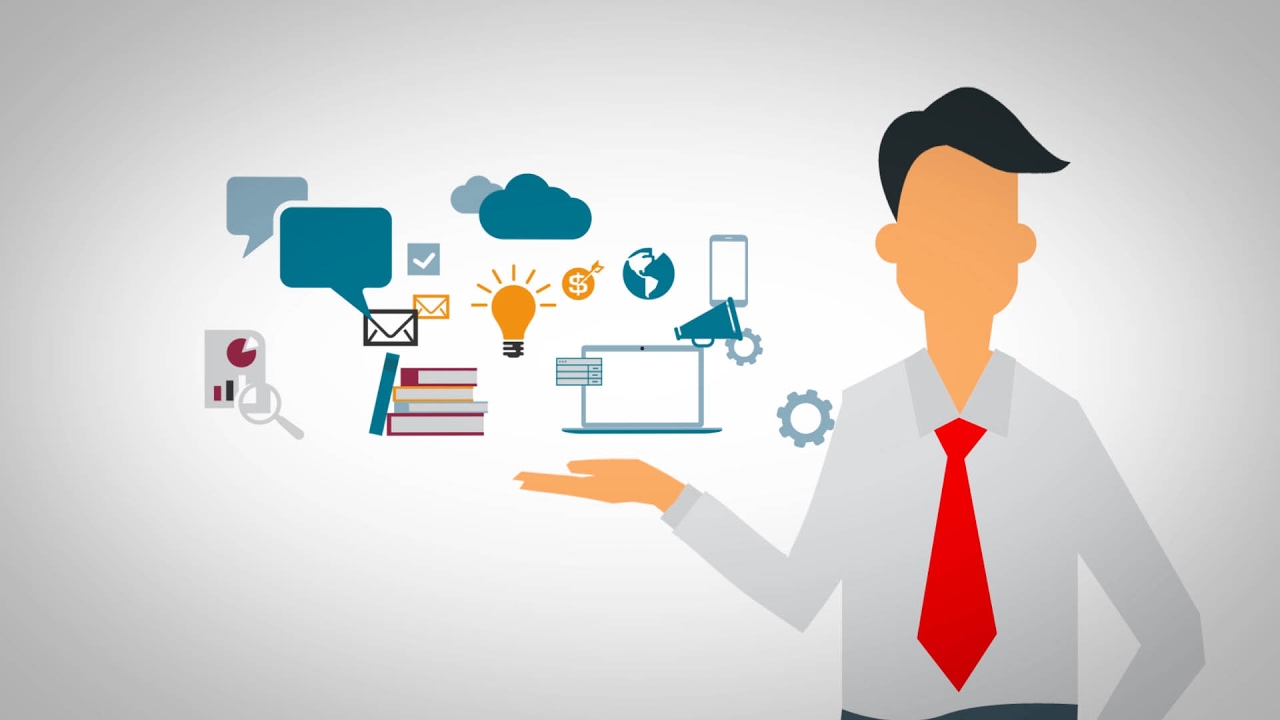 Here are a few things you can do to make your business look bigger than it is, while you work on achieving your growth and development goals.
1.   Create a Professional-Looking Website
If your website looks as though it was built by someone with absolutely no knowledge of graphic design, then your customers are going to instantly assume that you're a small company with a limited budget. On the other hand, if you can invest in making your website look incredible, then your audience will automatically assume that you're a larger, more professional organization.
There are plenty of ways that you can improve your website, from working on the design to making sure that you have compelling copy placed throughout your pages. Here are just a few suggestions:
Get the design right: Check out the latest trends and hire a designer if you need to.
Make sure it works well: Ensure your website is quick, easy to navigate, and functional.
Be responsive: Your website should work perfectly on both desktop and mobile screens
Perfect your content strategy: Make sure that you double-check all of your website content for grammatical mistakes or issues.
2.   Work on Your SEO Strategy
SEO is one of the most important components of any digital marketing strategy, and it's a powerful way to make your company look bigger than it is. Search engine optimization involves using a careful strategy of link building campaigns, content, and other technical elements to ensure that your website ranks as high as possible on the search engine result pages.
You'll need to choose specific keywords and phrases that you want to rank for and weave those keywords naturally through your website content. There are also various other steps you can take to boost your SEO appeal, from back-linking to adjusting your meta-tags and descriptions. The higher you rank on the search engines, the more professional you appear to your target audience.
3.   Use a Blog to Become a Thought Leader
There's more to a great website than a selection of product pages and a checkout. If you want to boost your appeal online and convince your customers that you deserve their investment, then you're going to have to show them your authority in your industry. This means sharing in-depth knowledge and insights about your sector.
A great way to build your potential as a credible industry leader is through blogs and articles that demonstrate your expertise. If you're not much of a writer, you can also publish videos and podcasts to share your thoughts with the world. A good content marketing plan boosts your credibility as a brand and enhances your SEO strategy too. The more pages you have on your site for Google to index, the easier it will be for you to get to the top of the search engine rankings.
4.   Develop a Social Media Presence
Your website is only one part of your digital strategy. If you want to convince your customers that you're bigger than you are, you should also think about things like social media too. A social media strategy is your chance to connect with your customers on a deeper level, by answering their questions, sharing regular content, and even offering in-depth customer service.
According to statistics, there are approximately 4.2 billion people on the internet today. Of that number, 3.03 billion are social media users. This means that if you're not active on social media, you could be missing out on a serious amount of brand reach. Developing a social media strategy helps you to connect with a wider variety of potential clients.
At the same time, if you have a good following on social media, this can also convince your customers that you're bigger, and more credible than you originally seemed.
5.   Create a Consistent Brand
Making a business seem bigger than it is can be hard work. With so much marketing to do, it's easy to get overwhelmed and start offering a somewhat disjointed marketing experience to your clients. Unfortunately, this can harm your efforts up to now, and make it more difficult for your customers to see you as an authentic company.
Convincing your customers that you're a powerful company starts by showing them that you have a solid and memorable brand. Decide from day one what you want your business to stand for, and use your website, as well as your marketing materials to build your reputation. Make sure that your brand remains consistent on every customer touchpoint by using the same:
Logo
Personality
Brand colors
Links
Brand name (Spelling)
6.    Connect with Influential People and Companies
If you're worried that your company doesn't have a big enough impact on its own, then you can always piggyback on someone else's influence. In today's highly social world, who you know can matter just as much as what you know. With that in mind, it's worth considering strategies like influencer marketing to help you develop your online presence.
Influencer marketing involves working with industry celebrities to develop your reputation through shout-outs and backlinks. You can find influencers on blogs, forums, and social media. Just make sure that you choose someone that's relevant to the audience you're trying to connect with. You can also try to build your connection with other popular companies through partnerships and guest blogs.
7.   Hire a PEO to Help You Grow
Finally, if you're sick of acting like a bigger company than you are, and you're ready to take the next step in your business, you can always consider working with a PEO service to help your organization grow. A PEO service can handle the complicated aspects of hiring and onboarding new employees for your organization, and even help you with all the complicated payroll and tax processes, as well as compliance with all HR laws.
Not only do PEO services give you the HR expertise you need to grow your company, but they can also make your employees as efficient as possible too, with attendance tools, time-tracking resources and more. That means that you end up with a quick return on your investment.
Bio: The founder of DigitalExits.com, an online brokerage company, Jock Purtle is a dedicated entrepreneur and business owner with years of experience in the website valuation space. He acquired his first company at the age of 19 and has been learning and growing ever since, sharing his insights with sights like Forbes, Entrepreneur.com, and Business Insider.