YouTube Marketing Predictions for the Year 2017
2016 was the year of video marketing that enabled many online marketers to earn more through YouTube Marketing. The same trend is being expected in the 2017 at large extent. However, experts are predicting many vital improvements in 2017 year through YouTube marketing.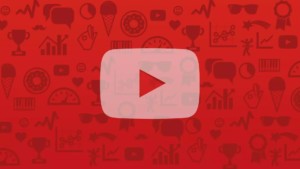 Bellow are 5 YouTube Marketing Predictions for the Year 2017 done by experts:
1) Long-format videos: Being a second largest video marketing online source, YouTube is expected to deliver long-form videos for viewers in 2017. It could be a major change that will allow viewers to have a long format television type experience online.
2) More live streaming videos: By increasing demand of live streaming videos, YouTube may increase the volume of live streaming videos for viewers. Moreover, the offered videos will be mobile friendly too. It will give more entertainment to the viewers and enhance great usability internet to stay tuned with favorite programs, sports, and live news on mobile phones.
3) Comprehensive promotion of YouTube videos:  YouTube is expected to design more YouTube marketing campaigns for promoting its valued videos over the web. It will enhance more viewer-centric approach among online visitors and allow them explore high quality videos on YouTube. Besides, YouTube will also consider the number of clicks on videos and conversion rate for videos deployed on the platform.
4) Focus on high quality video content: YouTube will no longer give importance to bad quality videos, but will promote quality rich and high-definition videos only. It will endorse videos online and make them more search-engine friendly too. By having quality videos, YouTube may lead by front in the field video ad industry as well.
5) Promotion to educational content: YouTube may give preference to branding of educational videos that will empower students to learn from them. It may allow publishers and online tutorials to launch their educational videos and promote them via YouTube channel.  Moreover, the channels will give more options to give comments, reviews, suggestions, video sharing, views, etc., that will help students and publishers to improve quality of educational content as well as mobilize more learning videos for students through YouTube.
Thus, above are 5 YouTube marketing predictions for the year 2017 that will enhance more popularity of YouTube marketing and taking to the next level of success.
We, at Abhiseo aim to help beginners and experienced webmasters to explore tips and tricks to improve website's performance over social media channels by following relevant blogging sites, digital marketing strategies as well as SEO techniques. Here you can learn best online platforms Digital Marketing in Noida.
Also Read :-
How To Make Money from Affiliate Marketing