Lead Generation for Business
Nowadays,lead generation every small to large level business is seeking for the sales or revenue generation through any ways. The competition in the business world is increasing day by day and companies are launching new products and services to influence customers and earn from them. But, every new business idea gets old one day and competition starts once again amidst the giants. Here, the role of sales professionals becomes crucial that how they generate sale or lead for the business. They really have to struggle in the market to promote their services and products as well as influence customers to get interest in their offerings.
The businessmen always remain in search of growing business and increase its sale as well. It's a time consuming process that is called lead generation. Here, lead turns to be a part of interest shown by a customer in a company's product or service to opt in future. It happens probably in the online marketing world, where online customers show interest in website and click on its offered products or services and apply for them online. Here, clicks and visits on each product or service matters a lot. However, the webmasters are directed to promote number of clicks for the business websites and turn them into potential leads ahead. More would be number of leads generated from the website more would be chances to get sales for business.
Usually, lead generation is an art that demands smart work to be done by the sales professionals and online marketers. As the today's era is digital era. However, most of the people do like to shop online. In this influence, every small to big level business is developing its business website and tries to generate sale or lead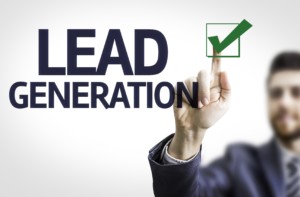 from that. Moreover, it aims to expand the business wings across the globe as well as find new clients and customers too. In the online marketing world, there are many platforms, where you can promote your business and generate maximum leads with ease. For instance, social media is a vital source, which suggests huge options to populate business and its services or products easily. Also, it makes possible to get more and more interest of people in company's services, products and new launches as well. Thus, it enables online customers as well as businesses to get in touch with each other and let them engaged into the business deals via online mode.
The social media makes easy to generate leads for online businesses and convert them into sales as well. Thus, it makes a good sense to promote online business to top-notch social media sites like Facebook, Twitter, Pinterest, Linked In, Instagram, etc. Most of people love to stay online at these social channels and share their views and suggestions to the world. Similarly, businessmen can do branding of their services and products and let them whole world know about them as well. It indirectly helps you increase leads and sales for your online business that might convert into business deals in future.
We, at Abhiseo aim to help beginners and experienced webmasters to explore tips and tricks to improve website's performance over social medial channels by following relevant blogging sites, digital marketing strategies as well as SEO techniques. Here you can learn best online platforms Digital Marketing in Noida.