Top rankings are a peak of online business success.
As per this study by Infront Webworks, first page of Google search result receives 95% of web traffic, with rest of pages receiving 5% traffic only.
SEO truth is it takes resourcefulness, dedication, persistence, and creativity. Because of the constantly-changing nature of Google's algorithm.
In this blog i tell you on-page SEO to help you understand the new SEO rules, learn how to optimize for both humans and search algorithm crawlers, and to master on-page and off-page SEO.
Here are the SEO tips for improving your ranking:
Get to know the Google ranking algorithm
Google executives like Gary Illyes and John Mueller confirm that Google is constantly changing their algorithm, even though most of these changes aren't publicly announced or described.
Moz estimates that there are 500 to 600 changes per year!
So it makes sense that 40% of marketers cite changing search algorithms as their biggest obstacle to SEO success.
The best knowledge we have of Google's algorithm comes in the form of major algorithm updates like:
2. Assess your current search ranking 
First you can check where you stand now. There are several tools and resources than can help you.
Use semrush.com to check your site's keyword rank
The tools will show a few items
Your Keyword rank position
Keyword Competition
Suggestion Keywords
You can also use SERPs.com to assess your rank. 
The tools will show a few items
Where your site ranks in search engines for the term
The first page on your site that comes up in search results for the topic
Your average monthly searches
Your average cost-per-click for the keyword (for paid search like Google AdWords)
Check your site speed
There are dozens of tools that can help you do this your website speed test.
Here's how to test your page content speed with Pingdom.
Go to tools.pingdom.com and type in your URL. Choose the location you'd like to test from and click "Start Test."
Check your site's health
Here is the tools to check your site health check.
Try the MxToolBox Domain Health Report tool to check for major issues in 5 different categories: general site problems, blacklist, mail server, web server, and DNS.
3. Track and measure the right metrics
In this tips track and measure the right metrics to your website
Organic traffic
It's important to know how many visitors find your site via Google.
Organic traffic conversions
One way to find these is a simple tool called SERP Scan. I've been using it to identify the keywords that convert organically for my site.
SERP Scan will show you the keywords that have sent organic traffic to your site within the last 12 months. It includes an on-page SEO keyword performance chart.
Set up an SEO dashboard to track these metrics
I recommend that you set up an SEO dashboard so that you can track all of the important metrics at any time.
Here's one example, from bringshare.com:
4. Ensure your website is mobile-friendly
It's estimated that up to 60% of searches take place on a mobile device, and this number continues to grow.
While some algorithm changes remain unclear, Google left nothing to the imagination when it comes to mobile. On January 10, 2017, the Google Webmaster Blog said:
"Starting today, pages where content is not easily accessible to a user on the transition from the mobile search results may not rank as high."
Google's Mobile-Friendly Test offers a quick and simple way to help you determine if your site is mobile-friendly or on its way to Penaltyville. Just type in your URL and click "RUN TEST."
Tips to make your site mobile-friendly
If your site isn't mobile, I recommend that you add this to the top of your to-do list.
As Matt Cutts says, "links shouldn't just LOOK natural, they should BE natural."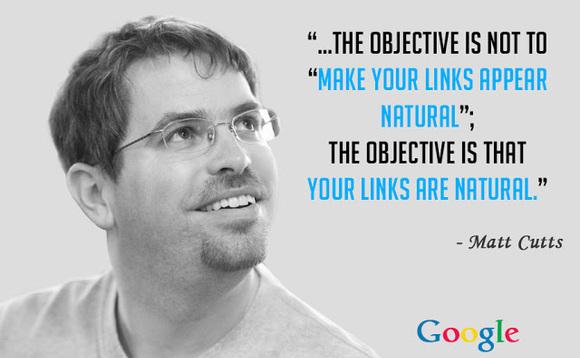 5. Improving SEO with keyword research
Learn how your audience finds your site
To be effective, you need to pinpoint the keywords that your target audience is using to find your site. Here's how that works.
Log into your Google account and visit Google Keyword Planner.
On the dashboard, click "search for new keyword and ad group ideas."
6. Increase Google ranking with on-page SEO
Backlinko has an excellent infographic that breaks down 16 on-page SEO factors that will earn you big points with Google and your visitors.
Optimize your title tags
Use schema markup (aka structured data markup)
Create a search engine sitemap
Use Youst SEO Plugin for your website.
7. Use your keywords to create great content
Even before Google rolled out their first Google Panda update in February 2011, the best search marketers knew that quality, valuable, and useful content should  target a particular group of people.
Optimize for informational keywords and improve your search ranking by writing resourceful and detailed content while supplementing it with descriptive meta description and title tags.
8. Build links the right way
Here's another analysis I did for Business Insider's site.
Anchor text linking (in-text links): Anchor text links are simple links that appear within the content.
Image links: You can also use images to build links when you write articles or guest posts.
Editorial links: If you follow this SEO guide, you should be able to create useful and sharable content through social media that naturally results in valuable inbound links.
Scale link building: Link diversity is the ultimate way to generate Google-friendly links and improve Google rankings while staying off the penalty radar.