Best SEO Tools 2019 Improve Your Google Ranking
We have always heard Smart Work is more effective than hard work. That goes same for SEO and tools relationship! Use of tools with SEO Process boosts your efficiency and productivity. Tools obviously don't rank your site on SERP, However, they help a lot in SEO, without tools, it is nearly impossible to do SEO. How will you get the most search query of users? How would you know what is a user searching in your niche? What they like and what they don't? What are the opportunities for link building, what ae the technical problems with your website that are hurting your SEO efforts? It is impossible to know the behavior of crores of users by a single person or a small team, you need a tool obviously.
That is why we have listed here to 7 must-have tools for SEO for 2019 which can boost your site ranking. Let's go through it once and get them fast if you don't own it.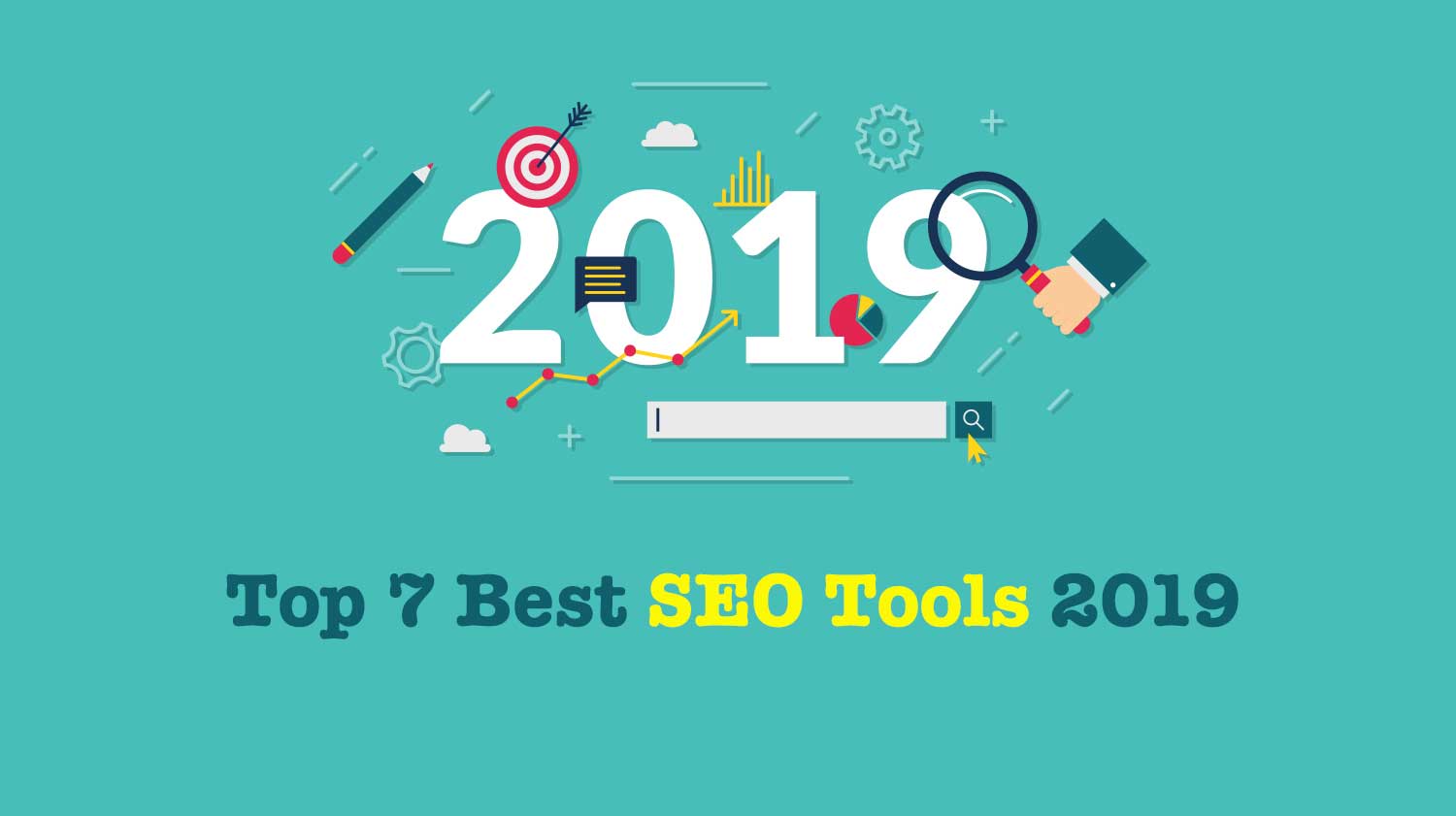 Top 7 Best SEO Tools 2019: Free & Paid
#1 Ubersuggest
Ubersuggest by Neil Patel is a great tool for Keyword Research. It is one of the most popular and trusted in all available free keyword tools. Unlike other keyword research tools, it saves a lot of time as you only have to search the related term of your blog post in the search box and it will give you all the searched terms in a particular region. It gives an extensive list of keywords with the permutation and combination of all the alphabets. You can easily copy the keywords from here and use it in your post. It is fast and accurate tool and gives a range of variety of tools that can't be ignored if you are doing serious keyword research. Ubersuggest provides you some of the features which are impossible to get in free like CPC, social shares, difficulty scores etc. If You are working in a digital marketing company there's no doubt that you haven't heard about this great free keyword research tool from your colleagues!
#2 Screaming Frog
This is highly recommended tools for any serious SEO work. Screaming Frog is mainly used for SEO audit. It indexes the entire site and generates a spreadsheet for all the pages and their SEO elements. It also identifies the broken links, bad tags etc.
It gives an overview of the website before optimizing the website in which tells about-
How many pages does it contain?
How are the titles and meta descriptions?
Are there broken links?
It particularly tracks-
Crawl level
Internal and Outbound links per-page
Title and Description and their lengths.
HTTP status codes
Finds duplicate pages with duplicate content
Tracks the Meta Robots tag for identifying the not indexed and no follow problems
Measures file size
XML site
#3 Search Latte
Want to know how is your visibility in front of the International audience? Try Search Latte! Search Latte is a tool used for rank tracking. You just need to enter your target keyword and select any international version of Google and you will see the results. It does not require VPN and Proxies here for searches. Here, you can see your website rank and also check how the international audience is seeing you.
If you run a business of International Brand or do Online businesses, it is the perfect tool for you. It basically shows the SERP(Search Engine Result Pages) of different country or place.
#4 SEO meta in 1 click
The 'SEO Meta in 1' tool is an extension which you can simply add in your search engine such as 'Chrome'. The extension is used for On Page Analysis by analyzing the website's page thoroughly. It gives this information by analyzing-
Headers — A list of all the <h> tags on the particular page that is opened currently, in order of appearance.
Images — The number of images on the page, along with the ALT text and TITLE for each.
Links — Total No. of unique, and internal links on the page, including their TITLES (or if they lack those).
Social — Open Graph/Facebook and Twitter data and IMAGE_SRC and schema.org information.
Tools — A myriad of assessment tools of Google to discover lots of stuff.
#5 Social Blade for Youtube SEO
Social Blade is a tool that allows you for SEO of some of the Social Media platforms. It tracks the statistics and evaluates the growth on social media channels such as YouTube, Twitch, and Instagram. Social Blade, currently, follows the growth of more than 23 crores YouTube channels, 60 lakhs of Twitter Profiles, 50 lakhs of Twitch channels, 206 thousand DailyMotion users, and more than 416 thousand Mixer users or streamers.
It consolidates data from the social media channels such as Youtube, Twitter, Dailymotion etc. and uses this data to make graphs and charts so that process and growth of that particular channel or platform can be tracked.
#6 Microdata Generator
This tool is especially for creating the schema and structured data. Local business owners can generate schema markup for their local businesses. Here, every type of business is available and this is quite simple as well. You just need to select your business category from the left sidebar and fill all the fields. The Microdata Generator gives accurate markup in JSON-LD format.
#7 SEO Tools From Google for Free
There are some tools from which are provided for free and considered best for SEO purposes such as Google Webmasters, Analytics, PageSpeed Insight etc.
Google Webmaster Tools

With the help of Google Search console tools, you can submit/check sitemap for your website and also keep an eye to your site indexing, internal/external links, crawl rate status etc.

Google PageSpeed ​​Insights

This tool is also considered as Best SEO Tools to Improve Google Rankings.
Using this tool, you can check your website speed which is now one of the most important things to do as Google has announced in its Algorithm that the website loading speed in Google Rankings is the most important factor.
If your website loading time is too slow, you need to improve your website loading speed.

Google Analytics

This tool is considered as the Best SEO Tools for website analysis.
Google Analytics is a free website analysis tool that helps drive traffic to your website. With the help of the Google Analytics tool, you can check out traffic statistics for your website, from where they are coming from, how many new users and returning users are there on your site, and what is the site Bounce rate.
Hope you learn from the article and found it informative. Also, tell your own add-ons of SEO tools which you recommend to people. Leave your comments below in the comment section and tell about your valuable feedback.