Remarketing using Google AdWords is a vital way to interact with potential clients, who have been taking interest in your business websites since a long time and are clicking on business ads time and again. It's a good practice to stay connected with those visitors, who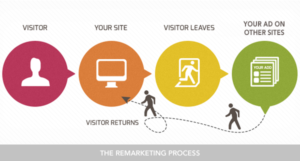 visit your website frequently and like to perform intended activities like buying products, applying for services, commenting, reviewing, etc. If you want to make them your premium customers, you should adopt remarketing strategies using Google AdWords. It works and gives you options to sustain a business relationship with customers by tracking their every visit on the website. Also, it gives you wings to generate immense traffic for the website through regular visitors on the website.
You can analyze the performance of remarketing campaign of business by tracking the number of visitors on the website and clicks on its ads timely. Also, it brings you the flexibility to know conversion rate and how many customers take interest in ads of services and products of your company. Hence, remarketing through Google AdWords makes easier to track the progress of business as well as customer relations.

There are ample of ways to do remarketing in Google AdWords such as:
Standard Marketing: It is a Google AdWords feature that lets you display ads to previous visitors, whenever they browse the website or use apps of it over Display and Search network.
Video Marketing: Using this AdWords feature will let you serve ads to the visitors, who are approaching to your YouTube channel or other video ads over the web.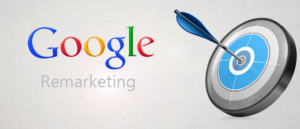 Dynamic Remarketing: This option enables you to show ads of product or service to old customers and inspire them to take interest in that once again.
Email listing Remarketing: This mode of remarketing lets you track email IDs of customers and send them ads of products or services, whenever they log in to their accounts through YouTube, Gmail, Yahoo, etc.
Remarketing List of Search Ads: It enables you to target previous customers or audiences on Search Network and list them out for further references.
By following above remarketing options, you can easily manage ad campaigns on a business website and also allow old and new customers to take interest in ads as well as get engaged into business deal ahead.
We, at Abhiseo aim to help beginners and experienced webmasters to explore tips and tricks to improve website's performance over social media channels by following relevant blogging sites, digital marketing strategies as well as SEO techniques. Here you can learn best online platforms Digital Marketing in Noida.
To Know More About Abhiseo Visit Contact Us.