Many small and large level businesses are seeking for the best ways to expand their wings in the competitive market and increase the sale of the business. In this way, online marketing has become a modern trend to boost business approach to the whole world.
It makes sense if you follow right norms of digital marketing and avail services of finest online marketing firms in the industry. But, it does not mean, you can earn that much as you want through online marketing.




It has its own limitations and rules that every business has to follow and act accordingly.
For better outcomes in online marketing, you need to plan strategically and develop effective marketing Campaigns to advertise or sell products and services of the company through online mode.
For this, you need to adopt best SEO services and online marketing techniques that can give optimum results. But, there are many constraints involved in business marketing through the internet.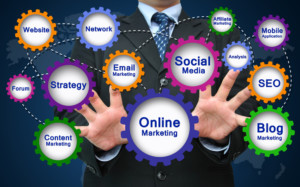 Let's know about limitations in online marketing, which can give advantages and disadvantages to your online business.
1) There is nothing free in online marketing, as you have to pay for every entity to earn from the internet. You have to invest first in setups like the system, internet connection, hardware, software, business website, and other maintenance costs. All need to be considered as an investment before starting online marketing of the business.
2) Design business website and book domain and hosting for its online presence. Here, the cost is also associated at every step.
3) Make proper optimization of website online for the branding of the business. For this, you have to avail best SEO services of an authorized digital marketing company.
4) Finding more clients online is feasible, but there is a limitation for it. You can increase clientele by adopting email marketing, SEO and SMO promotion of the business website. For all activities, you will have to invest and hire experts for every service.
5) It requires a continuous update of a business website and keeps it securely online through cyber thefts or scams, technical faults, customer friendly and responsive easy accessibility of a website in devices (PC, tablet, mobile phones, laptop, etc.) of all screen sizes.
6) Stay active on social media for the branding of a business website and adopt the latest trend of online marketing to keep advertising business to increase its traffic continuously.
Thus, above are few vital limitations in online marketing that you need to take care of wisely to stand out well in the competitive internet marketing world.
Every 60 seconds on #Internet in 2017 #bigdata #innovation #DigitalMarketing #fintech #SMM #tech #defstar5 #Mpgvip #Abhiseo #GrowthHacking pic.twitter.com/peaBdK4XZR

— Abhiseo (@abhiseoexpert) May 30, 2017
To Know More About Abhiseo Visit Contact Us.
You can also read blog on Social Media