On Page Optimization and Off Page Optimization SEO
Every business seeks for right ways to grow in the competitive industry and earn more revenue for the company. Nowadays, the trend of online marketing is getting pace and every business wants to grow over the web and expands its clientele across the world. To make this possible, every business needs to adopt best SEO services that can help businesses to boost their online presence and find prospective clients worldwide. The digital marketing companies are playing crucial roles in order to promote business websites of companies by using relevant SEO techniques and Social media promotional activities. But major SEO activities like On Page and Off Page are being most effective options to optimize the business website and generate major traffic, click rate, and top ranking at major search engines like Google, Yahoo, Bing, etc. However, it is necessary to know more about On Page and Off page SEO activities for every new joiner of digital marketing domain.
What is On-Page SEO?
On Page SEO is one of the most convincing and result-oriented SEO techniques that work effectively in boosting website's ranking, keywords, phrases, and improve technical facts of the portal. The SEO experts use On Page SEO techniques to boost the worth of business website and make it user-friendly for online optimization.
On Page SEO is done for actual page or blog on the website. Besides, it also targets the relevant keywords on the website or used in the blog. It is the kind of online promotion activity of blog and its keywords to take them at the top of Google search.
The webmaster has to take care of keyword density and proximity in the content and promote company's blog smartly by using trending On Page SEO tools and techniques as well. Some best On Page activities are listed as follows: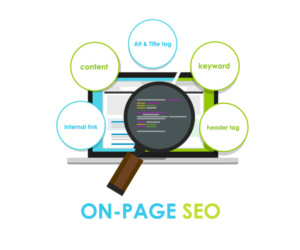 URL Mapping
Title Tag Optimization
Meta Tag Optimization
Keyword Density, Proximity &Prominence Check
Alt Tag Optimization
Anchor Text Optimization
Google Analytic Account Setup
SEO Header Optimization
Website Content Optimization
New Page Creation
What is Off Page SEO?
The Off-Page SEO technique is used to optimize client's business website and promote its name, keywords and ranking at the top of search engines like Google,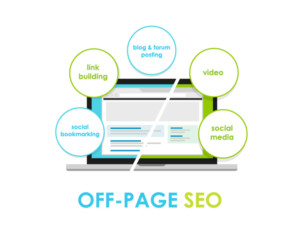 Bing, Yahoo, etc. Apart from that, it also includes online promotion of business website at social media platforms like Twitter, Facebook, Linkedin, Google+, etc. The purpose of online optimization of a business website is only to boost its online visibility, ranking, keywords promotion, leads and sale of the business.
Some major Off Page SEO activities are:
Social Bookmarking
Article Submission
Blog Submission
Press Release Submission
Classified Submission
Article Social Bookmarking
Link Building
Thus, every SEO expert has to perform above On Page and Off page activities to take business website at the top of Google search results and generate maximum leads and ROI for the client's online business.