Mobile Search Optimization (mobile SEO) is that the method of optimizing an internet site for search queries originating from mobile devices. it's a kind of search optimization (SEO) technique that allows an internet site to rank for mobile searches.
2017 is the year of technology freaks, who love to use technology or the internet on their smart phones or mobile phones. Taking this fact on the board, developers have to have skills for developing websites that should mobile friendly as well. Also, the webmasters need to develop skills in themselves to optimize websites in such way that should be opened on tiny devices of all screen sizes fullest. In this way, the conception of responsive website development has grown up and developers have worked upon it at large extent. But developing mobile friendly websites is not sufficient, even the optimization of them is also a necessary point that should be taken care of wisely.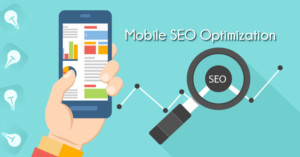 6 Tools That Will Help You Perfectly Optimize Your Site for Mobile Search
Here are top 6 tools discussed below that can help you optimize your website on mobile phones such as:
Page Speed Insight Tool: This tool is used to check the page speed of website over mobile search. Moreover, by using this tool you can identify how to enhance the speed of your website and make it mobile-friendly too.
Google Mobile Friendly Test: This tool will help you find friendliness of your website on Google mobile test result. For this, you need to enter the URL of your website on this tool to generate an intended report. Also, it enables you to see actual view of your website on mobile.
W3C Mobile Checker: Using this tool, you can identify the technical loop holes of your website and make its proper analysis as well. In another way, the tool helps in finding the technical accuracy of your website online.
BrowserStack: This tool enables you to analyze all the facts, recommendations and ratings given to your website by other mobile-friendly checker tools. Moreover, you can check the functional strength of your site on different operating systems or mobile phones, desktop, tablets, etc.
HubSpot Marketing Grader: It is the powerful tool used to analyze the responsiveness of your website for better search over mobile phones. Thus, it gives the proper conclusion of your website's capability by checking its responsiveness.
Googlebot Mobile: This is a web Google's web crawling tool that helps in fetching your mobile website. Moreover, it confirms the mobile-friendliness of your website to some extent.
By using above tools, you can easily optimize your website and make it mobile friendly or searchable over mobile phones. So, use those tools smartly and make your site easy to search over smart phones.
But after the explosion of smartphones, it only took a few years before mobile search became the new normal.
Google's Mobile Website Speed Testing Tool
Instead, they've released something way more visually appealing, easy to use, and helpful.
It's called Mobile Website Speed Testing. (Yeah, that's a mouthful.)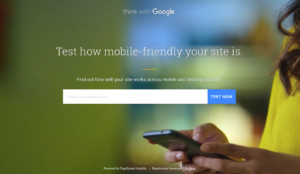 It takes just a few seconds for the test to run.

Here's my mobile experience report.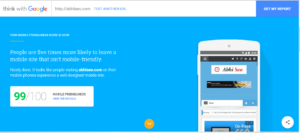 We, at Abhiseo want to help beginners and experienced webmasters to explore tips and tricks to improve website's performance online by using potential SEO techniques, SEO tools, Mobile technology, Social media strategies, and much more.
Also Read –